Fine Scratch Remover
The Myerson Fine Scratch Remover is a special polishing compound specifically designed for VisiClear, DuraFlex, DuraCetal, as well as other types of thermo plastics like acrylic, nylon or polycarbonate.
Thermoplastic Model Separator
The key to a great polish starts with the Thermoplastic Model Separator.
Acetal Polish
Myerson's Acetal Polish makes it quick and easy to give a high gloss to any dental appliance made from acetal resin.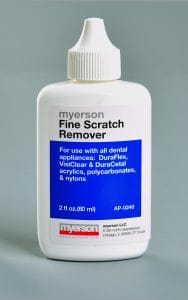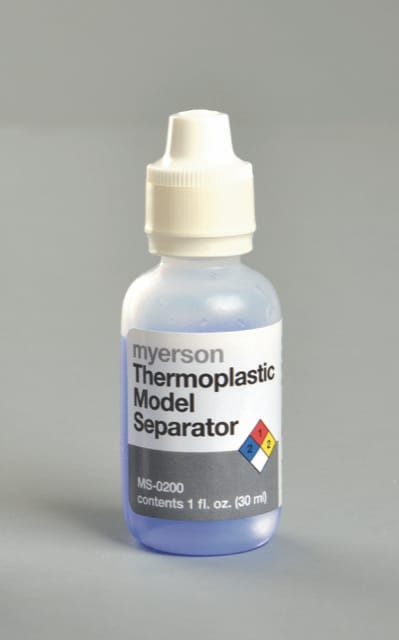 Myerson Polishing Kit
Kit Includes:
Yellow Discs (6)
Red Discs (6)
Blue Discs (6)
Green Discs (6)
Plastic Mandrels (4)
3-inch Muslin Buff
Fine Scratch Remover