The Trusana™ Premium Denture System is comprised of Trusana Premium 3D Tooth Resin, Trusana Premium 3D Denture Base Resin, Trusana Bond Denture System Adhesive. The three products work together to create a premium denture with unmatched physical properties and lifelike esthetics that mirror the beauty and translucency of a natural smile.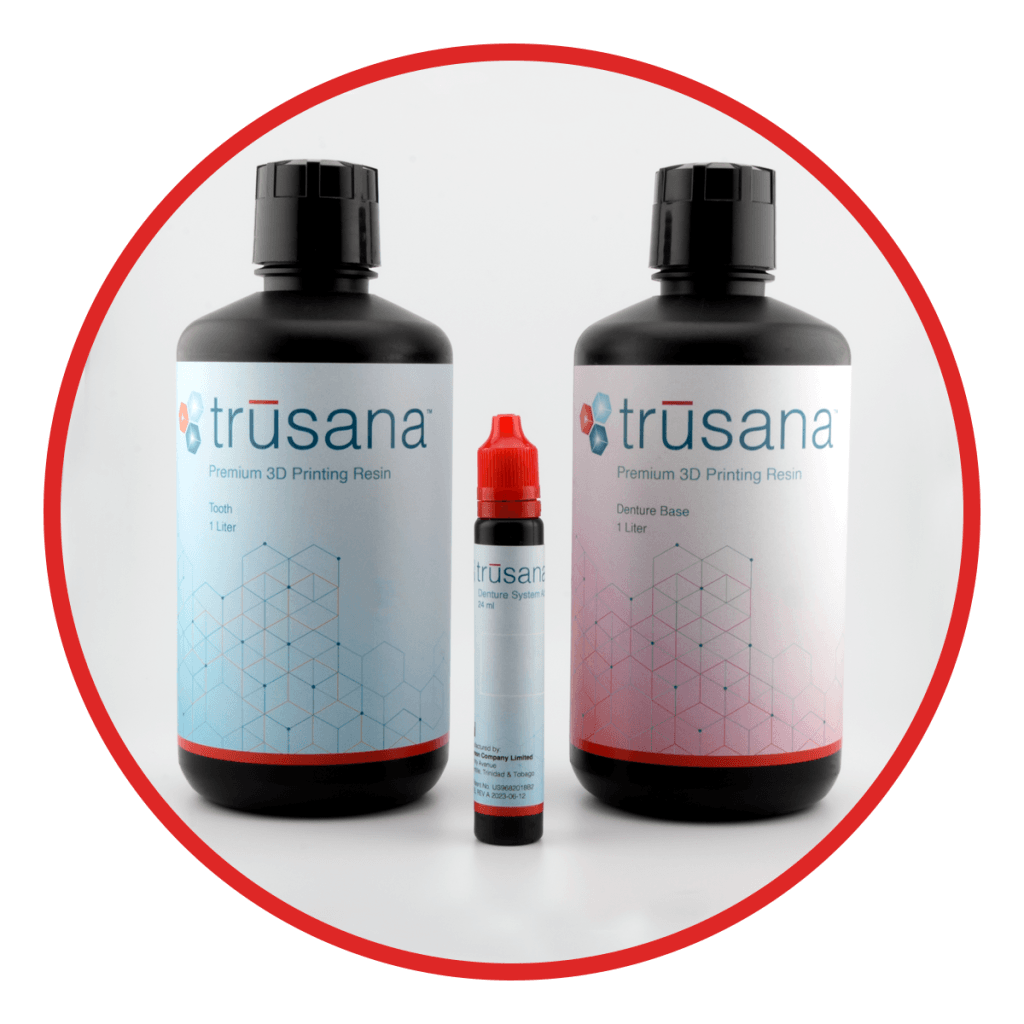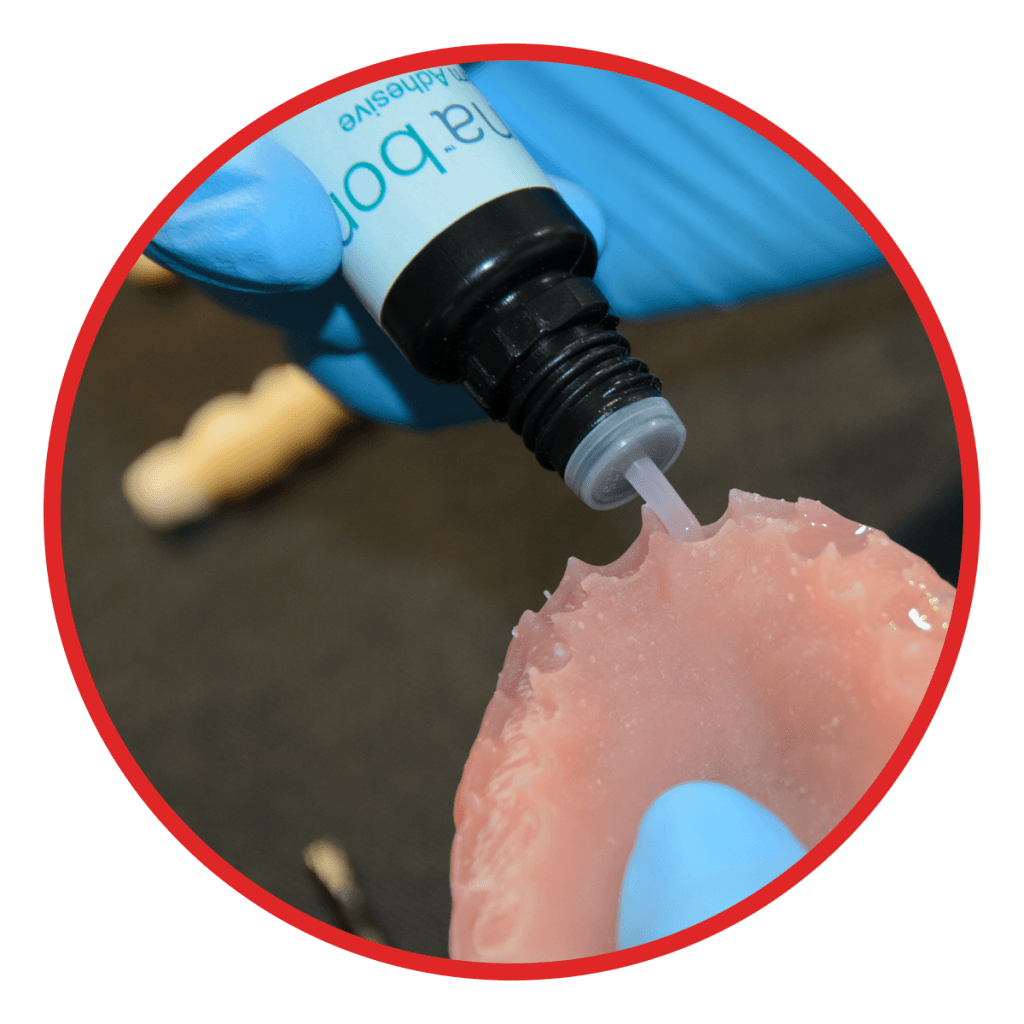 With the Trusana Premium Denture System, labs are able to streamline production, saving time and money. The one-step bonding process allows for a simple, straightforward workflow with precision and consistency.​
Trusana's patented chemistry delivers an unfilled polymer with high-impact strength and toughness. The flexural strength, modulus, fracture toughness, and wear resistance of this polymer are well beyond that of conventional 3D printed denture materials.

Getting started with the system is seamless. Trusana is validated on Asiga printers, with more validations coming soon.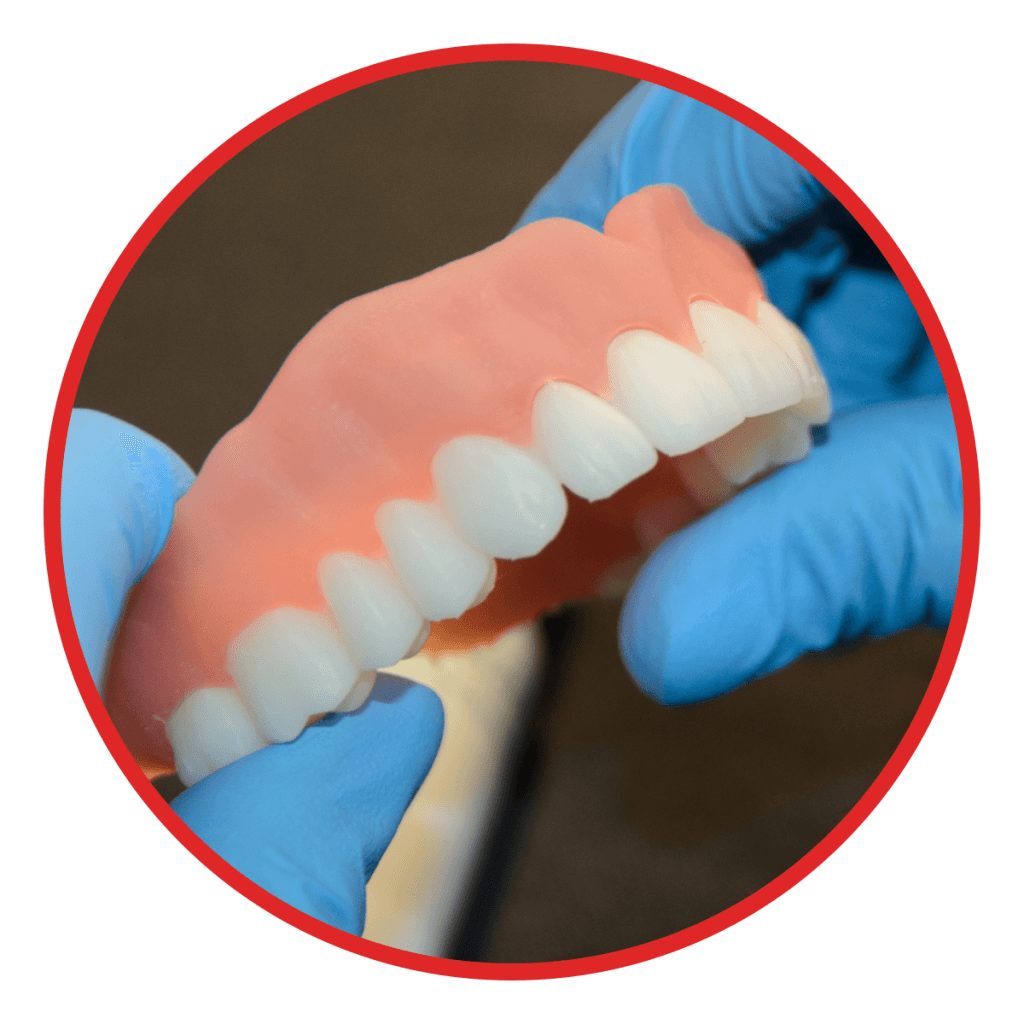 Ideal for use in making complete dentures,
overdentures, or interim fixed complete dentures
Impact Strength is 10.2 kJ/m2

Flexural Strength is 129 MPa after 14 days in water

Flexural Modulus is 3.0 GPa after 14 days in water

Water absorption is only .3%

Six tooth shades available: A1, A2, A3, B1, B2 and 51 (Bleach)

Four denture base shades available: Original Pink, Light Pink, Light-Reddish Pink, Dark Pink

Validated on Asiga Max UV and Asiga Pro 4K printers and the Asiga Flash cure unit;
more coming soon


What the Experts are Saying